Playbook Series: Accounts Receivable Management
Cash is your lifeblood, and available cash is driven by the health of your Accounts Receivable. As your company grows, your A/R account will naturally grow as well. Keep a close eye on your A/R account and manage it proactively. Don't wait to give it attention until there is a cash crunch.

The Impact:
Be active in managing your collections with an A/R strategy. Mirror your actual cash position with your budgeted position, preventing surprise cash crunches and stress.
The Goal:
Establish a A/R strategy to effectively manage your cash flow
Steps to An Efficient A/R Strategy:
Create an A/R Process
Review any process you currently have in place around invoicing and collections. Ask yourself these questions:
What is working?
Where is there weakness?
Where could there be improvements?
Brainstorm and set up the A/R management process that would work best given your company's structure, product, and constraints. Be sure to include specifics (time frame, people, deliverables) to make this process as actionable as possible.
Once you have the specifics determines, start looking for some practices that fit with your goals. Find the one(s) that fit your company. Not all of the practices out there are a tailored fit, try some out to see what gives you the greatest results. Below is a list of some of the Best Accounts Receivable Practices that our projects team has put into use in the past. Find a few to implement within your company. You may even be familiar with many of these concepts.
Have a Person Accountable for the Account:
One specific person needs to be tasked with collections. It is too important of a job to not specifically allocate resources towards and one too easily put off to leave to individual account managers. The person responsible for collections should be detail-oriented and reliable, and have strong interpersonal skills. At the end of the day, this person will be establishing relationships with other people and asking them for money; getting the money is often easier for people who can easily connect to others.
***A note on compensation: While refining this process for a company I founded, I initially paid our Collections point person an hourly wage to manage this process. After several iterations, I found her to be much more motivated, and therefore more successful in quickly turning over our A/R account, when she received a commission on each paid invoice.
Create a Process Surrounding Contracts and Billing:
Include a billing on signing term in the contract. The sooner the process gets started, the sooner you will collect. Moreover, your customer is still excited about your product and so is likely to pay more quickly.
Have an established process in play when sending a contract. As soon as a contract is signed, the Sales Rep alerts the Collections point person and sends the contract. This will streamline your process and gain prompt reports.
Invoice! This seems obvious, but this step can easily get missed in the transition from contract to onboarding. Also, a specific due date should be listed on the invoice; "due in 30 days" is vague enough (30 days from when?) to be easily ignored.
Contact Customer:
Track what accounts are approaching a due date. It is both helpful and professional to send out reminders when a client is approaching a due date. It is a way to decrease the chance of a late or missed payment.
Five days prior to due date reach out to billing department at the customer's company to give a friendly reminder and check in on the status of the payment.
On the day the payment is due reach out again if the payment hasn't been received.
***A note on Renewals: The above process will be the same for renewals except for the transition stage. Either a Sales Rep or the Collections point person needs to track when an account is approaching a renewal date. A process then needs to be put in place to decide who will contact the customer prior to a renewal contract being sent to check whether there is an opportunity for account expansion.
Deliverables:
Daily cash report is a golden idea. We recommend the Collections point person email a daily cash report to the management team. This report should include the day's cash balance, an itemized accounting of current A/R and A/P, and sources/amounts of any cash credits or debits. We believe a daily cash report keeps your company's cash balance at the forefront of your minds, encourages transparency and accountability, and prevents any surprises.
Monthly A/R KPIs keep your goals in-line. Choose KPIs to judge your A/R management process. We recommend tracking Days Sales Outstanding (DSO) and a historical comparison of billings versus collections (# and $) in a month.
Iterating:
The A/R process you first set can always be improved. Over time, use the monthly KPIs to identify where improvements can be made and where changes need to happen. Some questions to consider when going over your current process:
What is driving your expanding A/R line?
Do you need to drive the A/R down?
Are you acquiring customers you shouldn't?
Is there a particular segment causing issues?
Are your customers happy?
Potential Improvements to Billing and A/R Cycle:
Shorten cycle time. Use recurring credit card or direct deposit payments if appropriate. Track product delivery and shorten delivery cycle. Deliver faster; get paid faster
Eliminate mistakes by finding out where your cycle is slowing down. Ask yourself is your current model has room for improvement. Below are some questions that will help you determine if you have room for improvement.
Is transition happening in a prompt and effective manner?
Are invoices being sent quickly?
Are they being sent to the correct person for the correct amount?
Improve business model is the last phase. You know what needs to improve at this point or you at least have an idea. Drop mistakes that upset clients. Delayed bill payments are the last time you need. This is the first step in driving adoption and keeping clients happy.
For More Information About Our Plays:
For detailed information about our playbook and insights from our team contact us at venturepartner@gstdev.com. Our goal is to help your business come out on top - let us help get you there.
About GST:
GST was founded in 2011 by Isaac Shi & Dougal Cameron. They are a Houston based global software company that supplies critical growth and R&D services to Technology and Tech-Enabled Businesses. The GST Team has a proven record of stepping into complex technical and operational environments to improve profitability, optimize cost structures and support strategic growth all within a tight timeline and limited budget. For more information please visit https://www.gstdev.com/covid-19.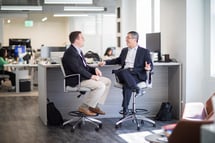 Actionable insight for seed and scaling B2B founders and teams
Learn how to build a great company
GST Labs is a community of experts in strategy, finance, technology, product, development, sales, and operations. The collaborators each have significant insight for B2B SaaS firms. Subscribe today to keep in the loop and get special access to world class content and tools.